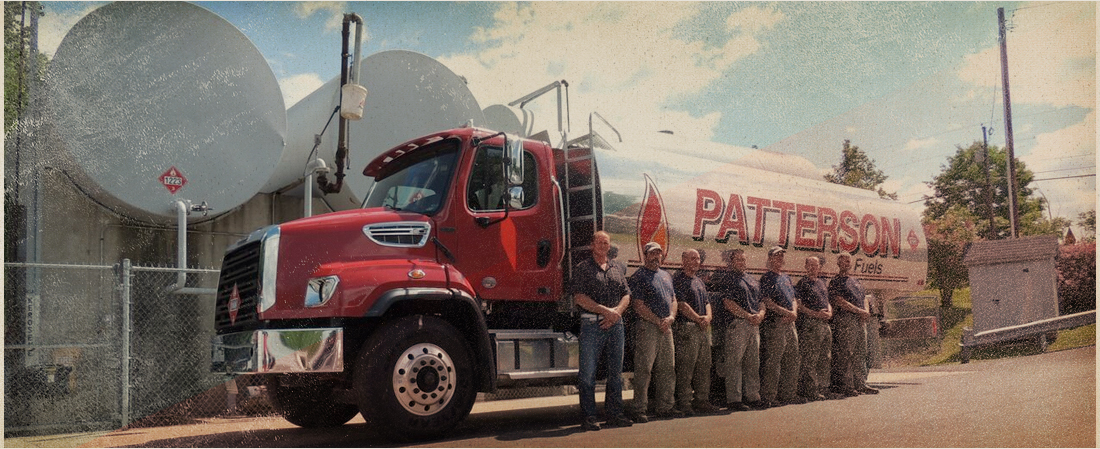 Where Quality

Never Goes Out of Style!

Patterson Fuels provides propane, heating oil & heating system service to homes and businesses in Northwestern Vermont with;
In-house heating oil and propane system service technicians
In-house master plumber and air conditioning service
Ultra Low Sulfur Heating Oil
Clean Burning Propane
Ultra Low Sulfur Kerosene
Ultra Low Sulfur On Road Diesel
Ultra Low Sulfur Off Road Diesel
Gasoline
Turn to us for our reliable delivery, expert in-house service and our competitive prices! As a Vermont family owned heating fuel dealer, we stand apart from the rest with;
One stop shopping for all your heating service, heating oil & propane needs!
In-house heating system service technicians-No Subcontractors!
In-house master plumber!
Knowledgeable & experienced local staff
Substantial in-house fuel storage capacity
24/7 emergency service and support
Budget Payment Plan
Now accepting new & renewing current budget payment plan customers!
Contact us to learn how to level out your heating bills with our Year 'Round Budget Plan. Budget payment plans start in July and run through April or June.
This has been one of the best companies I have ever worked with. They know and live customer service. It's so refreshing to know these types of company and people still exist.