Where Quality

Never Goes Out of Style!

Patterson Fuels provides heating fuel for homes and businesses in Northwestern Vermont to residents and companies that need:
Heating Oil
Propane
Kerosene
On road diesel
Off road diesel
Gasoline
Turn to us for our reliable delivery, expert service and our competitive prices! As a Vermont family owned heating fuel dealer, we stand apart from the rest with:
One stop shopping for all your heating oil & propane needs!
In-house heating system service technicians
Knowledgeable & experienced local staff
Substantial in-house fuel storage capacity
24/7 emergency service and support
Did you know?
NEW FUEL STORAGE TANK REGULATIONS ARE HERE...
As of August 15th, 2017 the State of Vermont requires all fuel storage tanks to be inspected and brought into compliance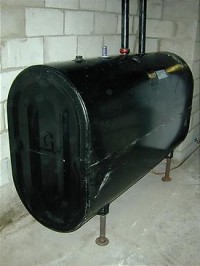 Find Out if your Eligible for the $250 Rebate
If you need a new tank, and live in Vermont, you may be eligible for cash back!
We have both a business and residential account with Patterson Fuels. They provide prompt, friendly and professional customer service. Highly recommended!